[av_section min_height='75' min_height_px='600′ padding='default' shadow='no-shadow' bottom_border='no-border-styling' bottom_border_diagonal_color='#333333′ bottom_border_diagonal_direction=" bottom_border_style=" id=" color='main_color' custom_bg=" src='http://oneillsirishpub.se/wp-content/uploads/2018/06/IMG_0713-oneills-outdoors-june-2018-1500×702.jpg' attachment='1328′ attachment_size='extra_large' attach='scroll' position='bottom center' repeat='stretch' video=" video_ratio='16:9′ overlay_opacity='0.5′ overlay_color=" overlay_pattern=" overlay_custom_pattern=" av_uid='av-66r30f']
[av_heading heading='Where to find us' tag='h1′ style='blockquote modern-quote' size='60' subheading_active='subheading_below' subheading_size='20' padding='0′ color='custom-color-heading' custom_font='#ffffff' av_uid='av-6318c7′]
Dragarbrunnsgatan 53, Uppsala, Sweden
[/av_heading]
[/av_section]
[av_section min_height=" min_height_px='500px' padding='default' shadow='no-shadow' bottom_border='no-border-styling' id=" color='main_color' custom_bg='#ebe8e2′ src=" attachment=" attachment_size=" attach='scroll' position='top left' repeat='no-repeat' video=" video_ratio='16:9′ av_uid='av-5x1yc7′]
[av_one_fourth first av_uid='av-kdcqv']
[av_icon_box position='left_content' icon_style=" boxed=" icon='ue862′ font='entypo-fontello' title='We Are Open' link=" linktarget=" linkelement=" font_color='custom' custom_title=" custom_content=" color='custom' custom_bg='#d5cebe' custom_font=" custom_border='#d5cebe' av-medium-font-size-title=" av-small-font-size-title=" av-mini-font-size-title=" av-medium-font-size=" av-small-font-size=" av-mini-font-size=" av_uid='av-5lgslb' admin_preview_bg="]
Mon–Thur: 13:00–23:30
Friday: 11:30–00:30
Saturday: 13:00–00:30
Sunday: 13:00–23:00
[/av_icon_box]
[/av_one_fourth][av_one_fourth min_height=" vertical_alignment=" space=" custom_margin=" margin='0px' padding='0px' border=" border_color=" radius='0px' background_color=" src=" background_position='top left' background_repeat='no-repeat' animation=" mobile_display=" av_uid='av-jdgb3′]
[av_icon_box position='left_content' boxed=" icon='ue85b' font='entypo-fontello' title='Make a reservation' link='page,365′ linktarget=" linkelement='both' font_color=" custom_title=" custom_content=" color='custom' custom_bg='#d5cebe' custom_font=" custom_border='#d5cebe' av_uid='av-56vql3′]
Call 018-10 70 70 or email: info@oneillsirishpub.se
[/av_icon_box]
[/av_one_fourth][av_one_fourth min_height=" vertical_alignment=" space=" custom_margin=" margin='0px' padding='0px' border=" border_color=" radius='0px' background_color=" src=" background_position='top left' background_repeat='no-repeat' animation=" mobile_display=" av_uid='av-50nbvr']
[av_icon_box position='left_content' boxed=" icon='ue8f3′ font='entypo-fontello' title='Join us on Facebook' link='manually,https://www.facebook.com/oneillsirishpubandrestaurant/' linktarget='_blank' linkelement='both' font_color=" custom_title=" custom_content=" color='custom' custom_bg='#d5cebe' custom_font=" custom_border='#d5cebe' av_uid='av-4umzav']
For the latest news and events, please join us on Facebook.
[/av_icon_box]
[/av_one_fourth][av_one_fourth min_height=" vertical_alignment=" space=" custom_margin=" margin='0px' padding='0px' border=" border_color=" radius='0px' background_color=" src=" background_position='top left' background_repeat='no-repeat' animation=" mobile_display=" av_uid='av-e5wg2i']
[av_icon_box position='left_content' icon_style=" boxed=" icon='ue909′ font='entypo-fontello' title='Join us on Instagram' link='manually,https://www.instagram.com/oneillsuppsala/' linktarget='_blank' linkelement='both' font_color=" custom_title=" custom_content=" color='custom' custom_bg='#d5cebe' custom_font=" custom_border='#d5cebe' av-medium-font-size-title=" av-small-font-size-title=" av-mini-font-size-title=" av-medium-font-size=" av-small-font-size=" av-mini-font-size=" av_uid='av-1e32ru' admin_preview_bg="]
You can also join us on Instagram!
[/av_icon_box]
[/av_one_fourth][/av_section][av_section min_height=" min_height_px='500px' padding='default' shadow='no-shadow' bottom_border='no-border-styling' bottom_border_diagonal_color='#333333′ bottom_border_diagonal_direction=" bottom_border_style=" id='apz-hidden' color='main_color' custom_bg=" src=" attachment=" attachment_size=" attach='scroll' position='top left' repeat='no-repeat' video=" video_ratio='16:9′ overlay_opacity='0.5′ overlay_color=" overlay_pattern=" overlay_custom_pattern=" av_uid='av-4qyv4n' av_element_hidden_in_editor='1′]
[av_one_half first av_uid='av-4l58tz']
[av_heading tag='h3′ padding='10' heading='We accept all major credit cards including American Express' color=" style=" custom_font=" size=" subheading_active=" subheading_size='15' custom_class=" av_uid='av-4e635z'][/av_heading]
[av_hr class='invisible' height='20' shadow='no-shadow' position='center' custom_border='av-border-thin' custom_width='50px' custom_border_color=" custom_margin_top='30px' custom_margin_bottom='30px' icon_select='yes' custom_icon_color=" icon='ue808′ font='entypo-fontello' av_uid='av-4aacav']
[av_textblock size=" font_color=" color=" av_uid='av-42ihgf']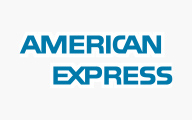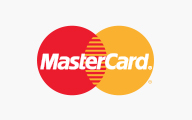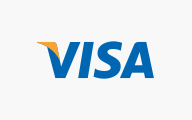 [/av_textblock]
[av_hr class='invisible' height='20' shadow='no-shadow' position='center' custom_border='av-border-thin' custom_width='50px' custom_border_color=" custom_margin_top='30px' custom_margin_bottom='30px' icon_select='yes' custom_icon_color=" icon='ue808′ font='entypo-fontello' av_uid='av-3w5rnr']
[av_textblock size=" font_color=" color=" av_uid='av-3qq6rj']
O'Neills Traditional Irish Pub & Restaurant
Dragarbrunnsgatan 53
753 20 Uppsala
Tel: 018-10 70 70
[/av_textblock]
[av_hr class='invisible' height='20' shadow='no-shadow' position='center' custom_border='av-border-thin' custom_width='50px' custom_border_color=" custom_margin_top='30px' custom_margin_bottom='30px' icon_select='yes' custom_icon_color=" icon='ue808′ font='entypo-fontello' av_uid='av-3kpsn3′]
[av_image src='http://oneillsirishpub.se/wp-content/uploads/2014/07/map.jpg' attachment='966′ attachment_size='full' align='center' styling=" hover='av-hover-grow' link=" target=" caption=" font_size=" appearance=" overlay_opacity='0.4′ overlay_color='#000000′ overlay_text_color='#ffffff' animation='left-to-right' av_uid='av-3gfk67′][/av_image]
[/av_one_half][av_one_half min_height=" vertical_alignment=" space=" custom_margin=" margin='0px' padding='0px' border=" border_color=" radius='0px' background_color=" src=" background_position='top left' background_repeat='no-repeat' animation=" mobile_display=" av_uid='av-3a8v73′]
[av_heading tag='h1′ padding='10' heading='Mail US' color=" style=" custom_font=" size=" subheading_active=" subheading_size='15' custom_class=" av_uid='av-az6d3′][/av_heading]
[av_contact email='info@buddysirishpub.com' title=" button='Submit' on_send=" sent='Your message has been sent!' link='manually,http://' subject=" autorespond=" captcha='active' color=" av_uid='av-2v3u1z']
[av_contact_field label='Name' type='text' options=" check='is_empty' width='element_half' av_uid='av-2sywrj'][/av_contact_field]
[av_contact_field label='E-Mail' type='text' options=" check='is_email' width='element_half' av_uid='av-2jzlvj'][/av_contact_field]
[av_contact_field label='Phone' type='text' options=" check='is_empty' width=" av_uid='av-2c020v'][/av_contact_field]
[av_contact_field label='Please contact me for a Beer or Whiskey tasting' type='checkbox' options=" check=" width=" av_uid='av-29lefb'][/av_contact_field]
[av_contact_field label='Subject' type='text' check='is_empty' options=" width=" av_uid='av-23n35b'][/av_contact_field]
[av_contact_field label='Message' type='textarea' options=" check='is_empty' width=" av_uid='av-744yn'][/av_contact_field]
[/av_contact]
[/av_one_half]
[/av_section]
[av_section min_height=" min_height_px='500px' padding='default' shadow='no-shadow' bottom_border='no-border-styling' bottom_border_diagonal_color='#333333′ bottom_border_diagonal_direction='scroll' bottom_border_style='scroll' scroll_down=" id=" color='main_color' custom_bg=" src=" attach='scroll' position='top left' repeat='no-repeat' video=" video_ratio='16:9′ video_mobile_disabled=" overlay_enable=" overlay_opacity='0.5′ overlay_color=" overlay_pattern=" overlay_custom_pattern=" av_uid='av-1q4sz3′ av_element_hidden_in_editor='1′]
[av_one_half first av_uid='av-1ksjof']
[av_heading tag='h3′ padding='10' heading='We accept all major credit cards including American Express' color=" style=" custom_font=" size=" subheading_active=" subheading_size='15' custom_class=" av_uid='av-1ctrlr'][/av_heading]
[av_textblock size=" font_color=" color=" av_uid='av-18zhzb']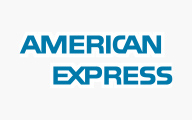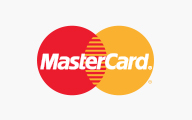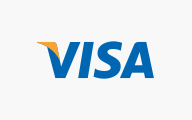 [/av_textblock]
[/av_one_half][av_one_half min_height=" vertical_alignment=" space=" custom_margin=" margin='0px' padding='0px' border=" border_color=" radius='0px' background_color=" src=" background_position='top left' background_repeat='no-repeat' animation=" mobile_display=" av_uid='av-13pgxj']
[av_textblock size=" font_color=" color=" av_uid='av-z7h53′]
O'Neills Traditional Irish Pub & Restaurant
Dragarbrunnsgatan 53
753 20 Uppsala
Tel: 018-10 70 70
[/av_textblock]
[av_image src='http://oneillsirishpub.se/wp-content/uploads/2014/07/map.jpg' attachment='966′ attachment_size='full' align='center' styling=" hover='av-hover-grow' link=" target=" caption=" font_size=" appearance=" overlay_opacity='0.4′ overlay_color='#000000′ overlay_text_color='#ffffff' animation='left-to-right' av_uid='av-rl9zz'][/av_image]
[/av_one_half]
[/av_section]
[av_section min_height=" min_height_px='500px' padding='default' shadow='no-shadow' bottom_border='no-border-styling' bottom_border_diagonal_color='#333333′ bottom_border_diagonal_direction=" bottom_border_style=" id=" color='main_color' custom_bg='#ffeca8′ src=" attachment=" attachment_size=" attach='scroll' position='top left' repeat='no-repeat' video=" video_ratio='16:9′ overlay_opacity='0.5′ overlay_color=" overlay_pattern=" overlay_custom_pattern=" av_uid='av-lpq9b' av_element_hidden_in_editor='1′]
[av_one_full first min_height=" vertical_alignment=" space=" custom_margin=" margin='0px' padding='0px' border=" border_color=" radius='0px' background_color=" src=" background_position='top left' background_repeat='no-repeat' animation=" mobile_display=" av_uid='av-eit9r']
[av_textblock size=" font_color=" color=" av_uid='av-ap3pj']
Hantering av personlig information
Den personliga information ni skickar oss gällande bokning av bord och andra förfrågningar sparas aldrig längre än nödvändigt.
När ni kontaktar oss via mejl tas dessa bort efter att vi säkerställt att er förfrågan eller bokning tagits hand om.
We respect your privacy
Any personal information sent to us regarding reservations and other inquiries are not stored longer than necessary.
When contacting us via email, we make sure this information is deleted as soon as your reservation or inquiry has been taken care of.
[/av_textblock]
[/av_one_full]
[/av_section]